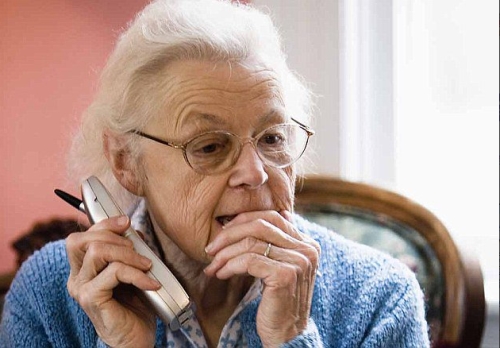 Internet Fraud Statistics and Facts for 2022

To stay on top of the very latest scams hitting seniors.
Sign up for Scam Alerts
The fraud research community has long suspected that losses due to elder financial abuse were worse than the $2.9 billion previously estimated. True Link's data science team, looking for clarity and an accurate assessment of the problem, decided to tackle this question head-on.

The results of this research, The True Link Report on Elder Financial Abuse 2015, reveals that seniors lose $36.48 billion each year to elder financial abuse — more than twelve times what was previously reported. What's more, the highest proportion of these losses — to the tune of $16.99 billion a year — comes from deceptive but technically legal tactics designed to specifically take advantage of older Americans.
Here are a few things you should know about elder fraud—and how to deal with it.
Know if your loved one is a target. Seniors who are physically isolated, lonely, or depressed are often particularly vulnerable to fraud. In addition, dementia can also play a role—making someone who ordinarily would spot fraud at a hundred paces uncertain and unsure, even in the very early stages.

If you suspect your elderly loved one falls into one of these categories—they live alone, don't have a support system nearby, or are in the early stages of dementia—you are probably right to be concerned.

Beware of the phone. Criminals who target seniors often use landlines. Seniors are the most likely to have a land line, and the phone is an easy way to connect with a lonely person if the scam is going well—or escape quickly by hanging up if something goes wrong.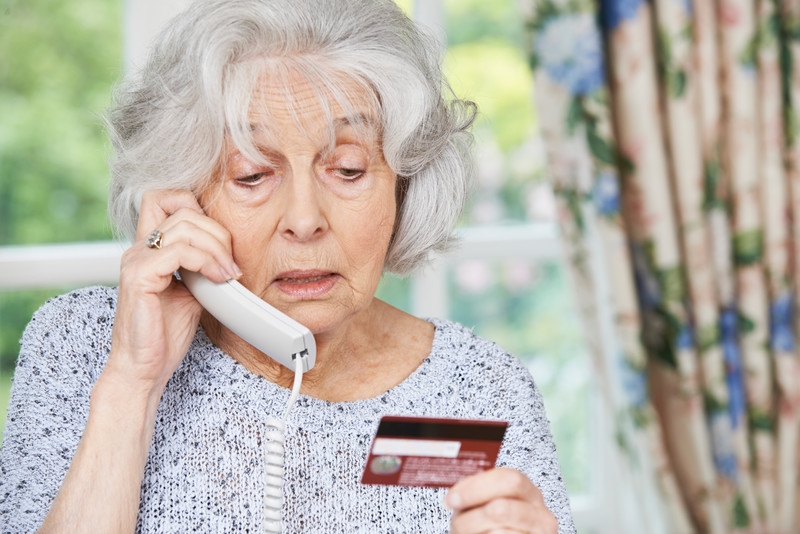 If you know a senior is being swindled by a foreign lottery, and you cannot persuade him or her that the lottery is a scam, call the Texas Attorney General's office immediately at (800) 252-8011.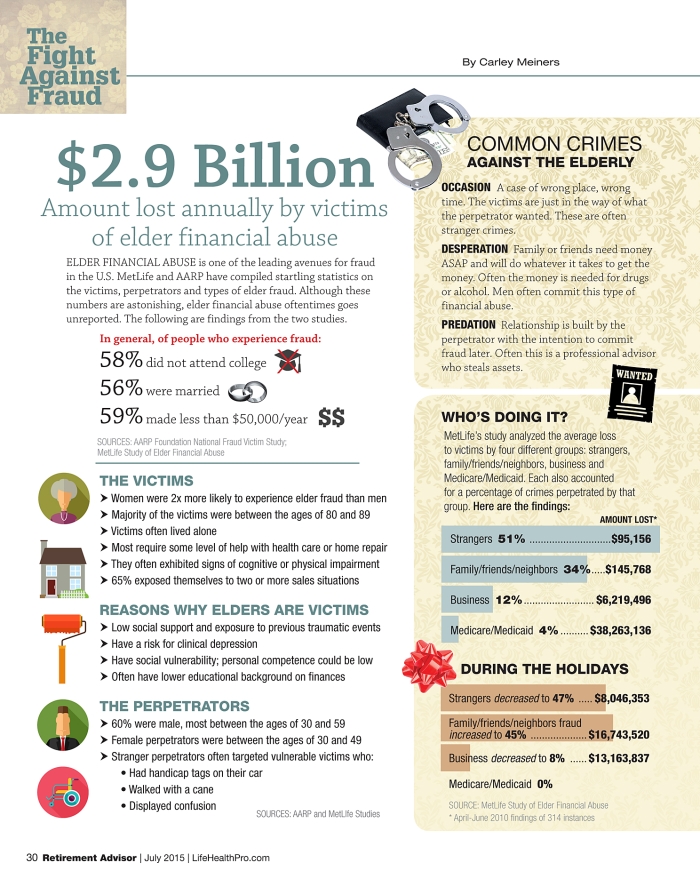 SCAMS TARGETING OUR ELDERLY
There are so many scams out there it's scary. Below are the more popular. Access a full list of elderly scams from the Texas Attorney General's Office.
The Grandparents Scam
The grandparent scam is a form of telephone fraud. The scammers often say that the grandchild needs money because of an accident, an injury, a theft or an arrest. Sometimes the "grandchild" pleads that other family members not be told because DUI or embarrassing circumstances are involved. If the target says that the caller does not sound like his or her grandchild, the scammers may blame a bad connection or a cold. If you receive a suspicious phone call from someone claiming to be a relative or loved one, say you'll call back, and check the story with other relatives. Note that these scammers can get information about you and your relatives off of social media sites like Facebook. So don't be fooled if a suspicious caller references details from your life or a relative's.
Disconnecting a landline and getting a cell phone could be the easiest way to reduce vulnerability.
Home Repair Scams
Beware of people who knock on your door and offer home repair services. Some are casing your home to rob you later. Others will overcharge for a supposed service that either isn't performed or is done poorly. Remember that legitimate contractors rarely solicit door to door, and you don't want to hire anyone to work on your house until you've checked licenses and references.
Often they will show up at their front door, say they are in the neighbor just today, offering a huge discount with yard service, repairs, etc. And never pay the full amount up front or other unreasonable advance sums. Negotiate a payment schedule tied to the completion of the job and pay by check. Do not pay with cash.
Investment Scams
Seniors whose retirement savings have taken a hit are particularly vulnerable to persuasive salespeople asking for an up-front investment in a fictional business or property. Affinity Fraud: Other types of investment scams include affinity fraud, where con artists infiltrate a senior club or organization, create a bond with seniors and then pitch a fraudulent investment. Affinity fraud is a big issue that crops up quite a bit in church groups, senior centers, social networking and veterans associations.
Email Scams

The Internet can be a confusing place for seniors who haven't had much experience with technology. A Pew Research Internet use study found that many adults over the age of 74 use the Internet solely for health information, news, and buying products, and are not as savvy when it comes to email, social networking, and online safety.

So when an elderly person receives an email promising big returns for a small investment, it can be easy to become excited. Even if you can spot an Internet or email scam from a mile away, an unsuspecting senior might hand over his or her personal information without a second thought. They might also ask for bank routing and account numbers and other highly personal information, which is then used for theft. Other email scams include "phishing" scams, whereby an email will look like an official email from a legitimate institution such as a bank or the IRS. The email may lead to a web page that is also fake, but that carefully imitates the branding of the site it is copying. It might copy the look of a banking website, for example. The aim is to extract passwords, bank account information, and other personal data.
IRS Scam
Scammers will call a taxpayer saying money is due and demanding immediate payment via prepaid debit card, threatening arrest, deportation or loss of your driver's license. If you have caller ID, the number may even show up as IRS. Always remember...the IRS doesn't call people. They send letters.
Charity Rip-Offs
This scam of particular moral repugnance occurs in the wake of major disasters. Callers claim to represent a charity seeking money to help pay for disaster recovery or aid for the victims. The money goes nowhere but the criminal's bank accounts. Some charity scammers will send emails soliciting donations.
Sweepstakes and Lottery Scams
This trick is old but still lives. Essentially a victim is told they have won a sweepstakes or lottery, but that they must make a payment to "unlock" their winnings. Often, seniors who fall for the ruse are sent a check that initially appears to have great value, and only a few days later, bounces. During that lag time, "the criminals will quickly collect money for supposed fees or taxes on the prize, which they pocket."
If a senior customer is being swindled by a foreign lottery and you cannot persuade him or her that the lottery is a scam, call the Texas Attorney General's office immediately at (800) 252-8011.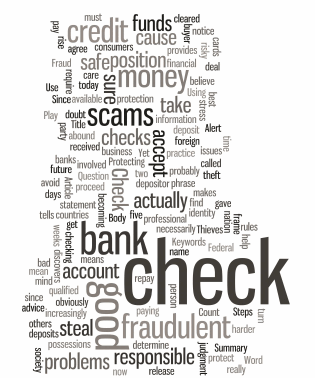 Medicare Card and Medicaid Card ID Theft Scam
Medicare CardCallers claiming to represent various government agencies or organizations tell seniors that their Medicare or Medicaid cards must be replaced. This is merely a ruse to get a senior's personal information for the purpose of identity theft. How to Avoid: Never give personal information like your social security number or banking information over the phone, and be suspicious of calls from people who claim to represent official agencies and then request personal information.
Why Do the Elderly Fall for Scams That Seem So Obvious to Us?
There are various reasons why our elders are such easy prey for these thieves. One root cause is isolation and loneliness, a fact of life for many seniors who are not closely monitored by loved ones. A pleasant, slick professional calls on the phone in a friendly and engaging manner and traps the vulnerable elder with kind words, attention and a feeling of connection. The thieves are trained and smart. They smell the kill. They know exactly what to say to get the elder to trust them.
Another very important factor is diminished cognition in the elder. At least a third of those aged 85 and above have dementia in some form. Scammers simply buy the lists and start calling. And there are no restrictions against selling the names and personal information such as ages, phone numbers, addresses, etc.to the highest bidder.
Another reason why seniors fall for these rip-off schemes is that they feel financially insecure. Many have lived through the Great Depression. It left an indelible mark on their thinking, that it all could be lost and that what they have might not be enough tomorrow. Whether it is true or not, it motivates people to succumb to temptation that they can get a great deal of easy money.
Is Your Elderly Love One Vulnerable?
If you feel your elderly love one may be vulnerable, be sure they understand the types of scams out there and what to look for.
Help them cancel their land line and get a cell phone if necessary—this can cut down on a large number of scam solicitations—and ask them to run any requests for money by you.
Help them learn to be a little more savvy about online protection—tell them never to give out their social security number or other personal information to someone who asks for it online, even if the request seems to come from a reputable source such as a bank.
As we know, scam artists send emails that look like they are from financial institutions...all the time!!
It's not always possible to keep your elderly loved one safe from scams. But look for the signs of vulnerability—isolation, lack of a social support network, loneliness, and early symptoms of dementia—and keep careful tabs on your loved one.
If they trust you and have a close relationship with you, ask them to send you all correspondences before giving out any money to charities, and call you to confirm before sending money to a family member who seems to be in distress. Keep in contact with your elderly loved one, and hopefully you can protect them from scams.


NATIONAL DO NOT CALL REGISTRY
You can also sign up with the National Do Not Call Registry at: www.donotcall.gov

NOTE: Scammers have been making phone calls claiming to represent the National Do Not Call Registry. The calls claim to provide an opportunity to sign up for the Registry. These calls are not coming from the Registry or the Federal Trade Commission, and you should not respond to these calls.
Related Article:
Seniors and Law Enforcement Together (S.A.L.T.)