What is Memory Care?

Memory care is a kind of specialized care for people living with Alzheimer's and other forms of dementia. Communities typically feature safe and secure environments where staff can closely monitor the health of the residents. You'll also find programs, activities, and events that are designed to help memory care residents work on their cognitive abilities, while also getting to enjoy passions and hobbies. Staff typically are specially trained to provide the quality care needed for seniors with memory loss.
It costs, on average, about $3,300 per month for a one bedroom apartment. The average cost of memory care is about $5,000 for a single resident, but such facilities go quite a bit further to effectively provide care for those with Alzheimer's or other dementias, with 24-hour supervised care for patients at all stages of the disease.


When a senior is dealing with Alzheimer's and dementia, they often require attentive and expert care, along with an environment that's safe and secure. The layout and function of a memory care facility will usually be different than that of a regular nursing home or assisted living facility.
Memory care communities offer residents help with bathing, grooming, and other daily tasks, as well as secured areas that allow safe movement without the risk of wandering off, and activity areas that are purposefully calming and uncluttered.
Generally, if a person is no longer able to care for him or herself and cannot be safely cared for by an untrained family member or loved one because of Alzheimer or other forms of dementia, memory care may be a good option.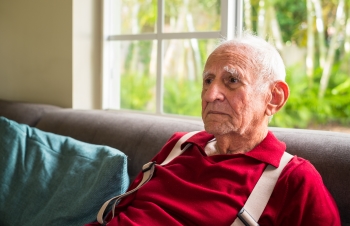 There is also a separate certification for facilities that provide care to patients with Alzheimer's and related diseases in the state of Texas.
Memory care facilities may provide private rooms, rooms with roommates, or private apartments. Memory care staff usually specialize in caring for people with impaired mental and memory function due to Alzheimer's and other types of dementia, and the services they offer may range from light housekeeping and help with both household chores and intimate hygiene activities to skilled nursing care.
The floor plan is generally set up to discourage wandering behavior, which Alzheimer's patients are especially susceptible to at night. It is supervised and monitored on a 24 / 7 basis, often by both security teams and medical staff. Hallways, rooms and buildings may be locked or otherwise secured so that residents cannot endanger themselves by leaving the building at night.
Memory care facilities often employ more staff in general than assisted living or other more general facilities, because so many different types of services are needed on a 24 / 7 basis.
These facilities also require a larger ratio of skilled medical staff who can help administer medicines because it can be difficult for Alzheimer's patients and other sufferers of dementia to remember which medications to take and whether or when to take them as well as serve the diverse medical needs of those suffering from cognitive disease. This is just one factor contributing to the cost of memory care.

Cost of Memory Care in Texas

Because these facilities provide such a broad range of services, they can be quite expensive compared to general assisted living facilities although your costs can vary depending on where you live and the services offered.
Memory care in Texas costs an average of $4,688 per month. This is close to the national monthly average of $5,064$. Memory care costs in Texas are competitive with costs in nearby states: Costs in Texas can be up to $440 less per month than in New Mexico, and nearly $720 more per month than in Arkansas. The monthly costs in Oklahoma and Louisiana are within roughly $125 – $300 of the Texas state average.
Costs for memory care in Texas run close to the middle range of other types of senior living prices. At an average cost of $4,500, memory care is somewhat more expensive than both in-home care, which costs $3,956 per month, and homemaker services, which average $4,004.
Memory care in Texas is around $750 a month more expensive than assisted living, which averages $3,750 a month, but it is generally less expensive than residential care in a skilled nursing home, which averages $4,867 statewide. One exceptionally low-cost senior care option is adult day care, which averages just $704 per month in Texas.
Traditionally, Medicare does not cover the costs of memory care or long-term care facilities. However, Medicare will cover qualified healthcare costs while your loved one is living at a certain facility. Medicare is more often used to pay for a skilled nursing facility or home health care.
Services and Benefits
Often, cognitive therapy is available as well. Memory care communities will frequently have visiting psychiatrists or psychologists who specialize in dementia treatment and alleviation, and who can advise regarding appropriate medications as no Alzheimer's or dementia patient is the same, and getting the combination of medications right can be a challenging trial and error process.

Most memory care communities also include sensory and social stimulation programs such as games, art or music classes, and other activities. Memory care facilities often try to provide opportunities for residents to interact with groups for socialization purposes. These activities keep the patient's minds active and occupied, reducing aggressive symptoms and agitation.

If your loved one is suffering from Alzheimer's or another form of dementia; and if they can no longer be cared for safely at home, a memory care unit may be a good option.
Memory care communities are equipped to provide the supervised, round-the-clock care that many patients suffering from impaired cognition need as well as the safety, security, and socialization programs that can make their lives richer and fuller, despite their illness.
In closing, it's very important that you understand the differences between assisted living and memory care so you can ask the right questions when inquiring. You'll feel better knowing you're making the best decision possible for your loved one. This knowledge also shows the facility you've done you're homework, that as a consumer and family member, you know and understand the differences.

Related Memory Care Articles: