Reverse Mortgage Funding LLC

RMF NMLS #1019941
Vicki Cheairs, HECM Loan Specialist
(Home Equity Conversion Mortgages) NMLS #543256
A long-time resident of Houston, TX., Vicki was born and raised on Naval Air Stations before returning to Texas, where she attended local Houston schools and Sam

Houston State Un

iversity in Huntsville, Tx.
As a 15 veteran of the traditional mortgage industry, Vicki was introduced to Texas Reverse Mortgage's by a senior who had closed on a reverse mortgage years before.
Further research helped her better understand the source of the senior's excitement and Vicki became equally as 'sold' and committed to helping others better understand the various options within the reverse mortgage.
Realizing Texas Reverse mortgage's had been misused and misrepresented by originators who encouragedclients to remove all available funds, Vicki committed to educating clients on making the funds available through a line of credit while protecting the equity. Her committment to representing a solution appropriate to the needs of her clients made her one of the top producers of reverse mortgages here in Texas.
Vicki proudly represents the Reverse Mortgage throughout Texas but enjoys meeting face to face with clients in and around the Houston area.
When not meeting with clients, she canbe found speaking at local colleges, conducting seminars for church or civic groups, or sharing her excitement for the reverse mortgage with CPA's, financial planners, home builders, remodelers or anyone interested in examining the benefits the reverse mortgage may have in the life of a senior. "I saw how a reverse mortgage could possibly change someone's life and I wanted to be a part of it."
What is a Reverse Mortgage?
A reverse mortgage is a unique loan that allow homeowner(s) 62 years of age and older to draw on the equity in their home, which is paid to the homeowner(s) in a variety of payout options. One aspect of this loan is that it does not require repayment until the homeowner(s) no longer reside in the residence or does not comply with the loan program obligations such as paying property taxes and insurance, and maintaining the property to FHA guidelines.
A reverse mortgage can be an effective tool for giving seniors additional cash to live on using the equity in their home. However, it is not a decision to be taken lightly. It's important to work with an experienced originator who can help you assess your unique situation to determine if a reverse mortgage is right for you.
Created by The U.S. Department of Housing and Urban Development (HUD) this federally insured loan helps those in the senior population meet their financial needs and may ease money worries for greater peace of mind.
Prior to applying for the loan, it is required that you are made aware of the terms and conditions of the loan through sources provided by HUD. Contact the Housing Counseling Clearinghouse at 1-800-569-4287to obtain the name and telephone number of a HUD-approved counseling agency. You may also contact our office and we will provide you with the list of HUD-approved reverse mortgage counseling agencies.
Benefits of a Reverse Mortgage
"My house has been my home for most of my life. I can't leave, but I can't afford to stay in it."
You live in a home that you've watched increase in value for years.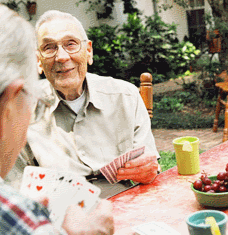 You find it difficult keeping up with billsand healthcare expenses. You're faced with a dilemma: sell the house—your home, which really doesn't have a price tag—or continue to live in it and watch your financial burden increase. Now imagine this dilemma resolved.
A reverse mortgage allows you to draw on the equity in your home without having to sell it. A "reversal" of a conventional mortgage where you would pay monthly principal and interest payments, a reverse mortgage is a loan that may allow you toreceive monthly payments.
The loan is repaid when you either sell your home or no longer live there as your principle residence. As a borrower you must continue to pay property related fees, taxes and insurance, and must maintain the home in good condition. You can use the cash payments as you wish: to supplement your retirement income, make home improvements, pay bills, or vacation. It's all up to you.
Who can benefit from knowing more about Reverse Mortgages?
Seniors looking for extra cash for living, healthcare needs, and education.
Adult children looking to help their senior parentsget in a better financial situation.
Trusted Advisors (Caregivers, Attorneys, Financial Planners)
About Reverse Mortgage Funding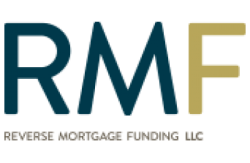 At Reverse Mortgage Funding we think homeowners deserve more from Home Equity Conversion Mortgage (HECM) lenders. So we're serving our customers by applying our deep experience and fresh perspective. By working to make HECMs better, we've made them a better choice for you.
From years of helping homeowners explore their choices, we understand what you value most: flexible solutions, straight talk, and responsive service. That's exactly what we'll deliver. We welcome your interest, your inquiries, and, hopefully, your business.
Our management team is comprised of recognized industry leaders who each have more than 20 years in the Home Equity Conversion Mortgage (HECM) industry. They're the people who have been behind the industry's most innovative products.
Reverse Mortgage Funding LLC (RMF), a wholly owned subsidiary of Reverse Mortgage Investment Trust Inc., is an independent HECM lender. HECMs—also known as reverse mortgages—are all we do. We don't have competing corporate priorities or multiple lines of business. Our objective is to help older Americans fund their retirements and continue living in their own homes, by providing innovative reverse mortgage products and offering a transparent, informative lending experience that inspires confidence and trust.
Contact Vicki Today!
For more information, please call Vicki Cheairs, HECM Loan Specialist at 281-855-1122 or visit our company website .
COMPLAINTS REGARDING MORTGAGE BANKERS SHOULD BE SENT TO:
THE DEPARTMENT OF SAVING AND MORTGAGE LENDING
2601 NORTH LAMAR, SUITE 201
Austin, TX 78705
A TOLL-FREE CONSUMER HOTLINE IS AVAILABLE AT: 1-877-276-5550
Disclaimer: This information is not intended to be a substitute for legal, tax or financial advice. Consult with a qualified reverse mortgage specialist, attorney, accounting or financial advisor for professional advice.