1870 W. Bitters Rd., Ste. 202
San Antonio, TX 78248

Office (210) 493-7332 | Cell (210) 602-2603
Toll Free (844) 265-5513

A reverse mortgage is a unique financial tool unlike any other in that it offers borrowers the ability to access their home equity without the burden of monthly mortgage payments. Using a reverse mortgage, you can access cash to supplement your income in retirement and age in place in your home.
A reverse mortgage with Mutual of Omaha may be just the solution who are house rich and cash poor, or looking to downsize or up size, to a new home.

A Reverse Mortgage, also known as a Home Equity Conversion Mortgage (HECM), is a type of home equity loan that may allow you to access the equity you have built up over the years or have available in a new purchase, while still keeping the title to the home in your name. This is all with no monthly mortgage payments and a simple financial assessment (homeowners must keep property taxes, insurance and HOA dues paid current and must maintain the home as their primary residence.)


About Mutual of Omaha
Inspired by hometown values and committed to caring for each other, Mutual of Omaha has been a trusted partner to millions for more than a century. As a mutual company, our focus is finding the right financial solution to help you reach your goals. And if you're 62 or older , a reverse mortgage may be right for you. It's an innovative financial tool that can provide you with extra income, either as a lump sum, monthly payments, line of credit or any combination of the three. You can use it to have more financial freedom, a more secure retirement, to pay health expenses, make home renovations or even to purchase your dream home.
Melinda Hipp, Area Sales Manager
Mutual of Omaha Reverse Mortgage



Melinda Hipp is Area Sales Manager for Texas & Oklahoma with Mutual of Omaha Reverse Mortgage. Melinda is intent on growing Reverse Mortgage awareness for Baby Boomers, Realtors and Financial Planners. Located in San Antonio, Melinda specializes in working with senior homeowners 62 and over who would like to access the equity in their home through a Reverse Mortgage.

She has handled hundreds of satisfied Reverse Mortgage clients over the past 18 years with many raving fans. She and her team are dedicated to educating on the benefits of both the refinance and purchase programs available to homeowners and home buyers.

Melinda regularly provides training to local real estate and financial professionals and holds the designation of MBA and CRMP (Certified Reverse Mortgage Professional.) An avid golfer, Melinda was a charter member of the San Antonio Chapter of the LPGA Amateurs and serves as a USGA and TGA golf referee. She is currently a member of the National Reverse Mortgage Lender's Association, SABOR (San Antonio Board of Realtors), TMBA (Texas Mortgage Bankers Association) and serves as the 2020 Chair for Texas Reverse Mortgage Day.



Melinda will educate you about the following options and homeowner eligibility requirements:



Must be 62 years or older.


Live in home as primary residence; vacation homes and investment properties do not qualify.


Complete a HUD-approved counseling session.


Must be able to pay homeowners taxes, insurance and any applicable HOA fees.
Common Reverse Mortgage Questions
W hy should I get a Reverse Mortgage instead of refinancing, financing or getting a home equity loan?

With a Reverse Mortgage, you do not have to make any monthly mortgage payments. Your credit score is also not the main determining factor for approval. Even if you have been turned down for a regular mortgage you still may qualify for a Reverse Mortgage. ( Must maintain home as primary residence & keep property taxes, homeowner's insurance and HOA dues current) Is a Reverse Mortgage a Safe Product?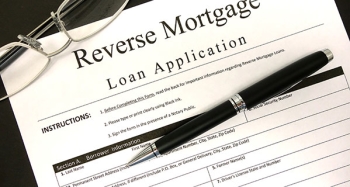 A Reverse Mortgage is one of the safest loans you may possibly have.
95% of all Reverse Mortgages fall into the category of HECM's (Home Equity Conversion Mortgage) which are insured by the HUD through the US Government.
HUD has certain guidelines and protections that regulate the fees, expenses and interest rate you can be charged. You also must attend a counseling session by an approved HUD counselor to give you independent information. Other types of Reverse Mortgages also have similar protections built in.

What are the options for receiving the cash from my Reverse Mortgage?

There are three basic options for receiving your cash or you can do a combination:
A one-time lump sum payment after all mortgages or other liens are paid off. id off.
Monthly payments based upon a preset amount of time (after which the payments stop) or a lifetime guaranteed payment similar to an annuity.
A line-of-credit that you may draw from whenever you wish. The balance in the line-of-credit increases each month to take advantage of your home's appreciation and your increasing age. The funds from your line-of-credit are not added to your loan balance until you withdraw them.
Contact Melinda Today!
Ultimately, my goal is to help our senior clients find the perfect solution for their needs. To do so, I firmly believe in educating clients to the utmost, and allowing them access to straightforward, objective information and answers. For more information about a Mutual of Omaha Reverse Mortgage, please contact Melinda Hipp at (210) 493-7332 or Toll Free (844) 265-5513, or visit our company website .




NMLS #219085

Office Address
1870 W. Bitters Rd., Ste. 202
San Antonio, TX 78248
Toll Free: (844) 265-5513
Disclosure Statement - Mutual of Omaha Reverse Mortgage is not affiliated with any governmental agency. The material shown on this site is for informational purposes only and is not an offer to lend or extend credit. All applications are subject to underwriting approval and guidelines. Not all applicants will qualify for loan products described.
All loan programs, terms, pledges, guarantees and conditions are subject to the rules and regulations and to change without notice. The products and services shown are not available in all geographic areas. The information and graphics shown are provided "as is" and Mutual of Omaha Reverse Mortgage does not warrant the accuracy or completeness and disclaims any liability for errors, omissions or performance of the stated terms.