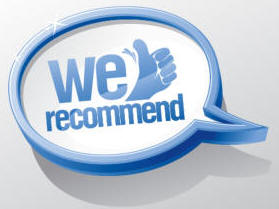 Below are a few testimonials and recommendations from satisfied companies who advertise with us. Please feel free to contact any of them directly. Elder Options of Texas is owned and founded by Cheryl Culbertson.

Beth Wendel Woods - President, Peach Marketing
We currently advertise all 11 of Bonner Carrington's Mariposa Apartment 55+ communities for active adults with Elder Options and receive the majority of all our leads from them. I highly recommend you add Elder Options to your mix, and watch the number of referrals/leads grow! Cheryl is a gem to work with, too! Spring Hollow, Elk Drive, Pecan Park, Bay Colony, Hunter Road, Reed Road, Ella Boulevard, River Bend, Jason Ave. Clear Creek, and South Broadway.

Bettina McGriggler, Franchise Owner - SYNERGY HomeCare of Greater San Antonio
Our agency has partnered with Elder Options of Texas and Cheryl Culbertson for several years. This relationship was one of the best advertisement investments that we made when we opened our agency. The leads provided are quality contacts and customer service is outstanding. Elder Options of Texas invests in enhancing the website and their online presence continues to grow. Their focus is Texas so the information provided has increased value for our service area. We are looking forward to a long-term relationship with Elder Options.

Jackie Weissmiller, Vice President - Veritee Property Solutions
Merritt Communities have advertised their affordable senior 55 plus apartment communities Leander Station Senior Village, Creekside Villas Senior Village, Bluffs Landing Senior Village, Merritt Hill Country, Merritt Heritage, Skye Luxury Senior Living, and San Gabriel Senior Village with Elder Options of Texas since 2010 and we continue to advertise here as we receive quality daily leads. Seniors are able to navigate around the Elder Options website with ease and EO list many resources to help Seniors define what they particularly need for their living arrangement and where to obtain. Cheryl is an absolute delight to work with, extremely professional and her response time is excellent.

Gail Eissler, Owner and Executive Administrator - Home Vitality Care
In-Home Senior Care NW Houston. We have used Elder Options of Texas for several years for our lead service and added market exposure and have been very happy with the services. Cheryl is wonderful to work with and also provides a great deal of useful resource material on the site.

Brenda Dever-Armstrong · CEO/Owner at The Next Horizon: Seniors & Military Senior Care Advisor / Advocate - My Seniors and Military Placement, Resources and Lifetime Advocate business has grown so much in the past 14 years, thanks to many of our leads from Elder Options. I highly recommend you add Elder Options in advertising your business and watch it grow! Cheryl is on top of everything and offers great suggestions when wording your Ad. She is awesome to work with and has a great website!

Property Manager - Stone Brook Seniors 55+ in San Marcos, has been advertising with Elder Options since I became manager here, two years ago. In that time our average occupancy has increased from 88% to 96% and a large part of that increase can be attributed to the leads generated by our Elder Options listing! We receive, on the average, 2-3 information requests DAILY! Thank you, Elder Options!"

Marsha Wier, Executive Director – Meals on Wheels Central Texas In-Home Care.
It has been a pleasure to partner with Elder Options of Texas over the years. They have been a great resource for the senior community and we have benefited greatly with the number of inquiries and referrals that come directly from their website. We highly recommend Elder Options of Texas as a reliable tool dedicated to assisting our Texas seniors with finding the right resources for their needs.